ICCAC CORPORATE EDUCATION SPONSORSHIP PROGRAM
---
Through sponsorship of the ICCAC Education Programs and meetings your organization will:
Enhance the quality and credibility of your marketing efforts through recognition as an ICCAC supporter
Allow Mechanical Circulatory Support programs to maximize their educational budgets through continuing education
Support the propagation of best practices through a system of networking
Support an international level of competency for circulatory assist professionals through a certification process
LEVELS OF SPONSORSHIP
---
Level I: Silver Sponsor $1000
Sponsor Listed on ICCAC web site for 1 year
Sponsor recognized at annual meeting
Level II: Gold Sponsor $2,500
Sponsor recognition at all ICCAC sponsored events for one year
Receive write up and logo placement on the ICCAC website for one year
Access to ICCAC web forums
Level III: Platinum Sponsor $5,000
Sponsor recognition at all ICCAC sponsored events for one year
Receive write up and logo placement on the ICCAC website for one year
Display products at the ICCAC annual meeting for one year
Access to ICCAC web forums
Access to post a yearly ten (10) question web survey via ICCAC site
For information on becoming a sponsor, please contact ICCAC by email at rhodora.jocson@cshs.org or vadcoordinator@gmail.com
PLATINUM SPONSORS
---
Alere VADCare™ Program (formerly QAS) is a national service provider to outpatients for both equipment and dressing supplies for a ventricular assist device (VAD) and the patient self-testing of INR. Our wireless telehealth monitoring service, VADWatch™ provided exclusively for VAD outpatients, is designed to assist hospital staff in dealing with issues that might lead to re-admissions.

Medtronic is dedicated to delivering safe, high-performing and transformative therapies that enable patients with heart failure to get back to life. The company's breakthrough innovations begin with the HVAD® Pump, designed to be implanted in the pericardial space avoiding the more invasive surgical procedures required with older LVAD technologies. The HVAD Pump is commercially available around the world. For more information, please visit our website, www.heartware.com.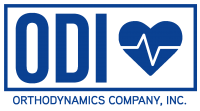 Orthodynamics is the industry leader in the outsourcing of Ventricular Assist Device outpatient equipment and supplies. Focused on patient care and a team approach, our VADTrac℠Solution proprietary equipment management software and individual account management allows VAD Coordinators and hospitals to focus on what they do best! Orthodynamics represents manufacturers of all FDA approved Ventricular Assist Devices, providing for the diverse needs of patients. Our strategic alliances with hospitals, clinicians and major insurance carriers, give us the ability to provide a high level of service to patients and healthcare professionals. Visit our website for more information, http://www.od-inc.com/.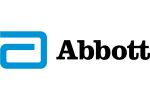 Abbott is the world leader in mechanical circulatory support with the broadest product portfolio to treat the full range of clinical needs for patients suffering from advanced heart failure. The company's products include the HeartMate II and HeartMate 3, with more than 20,000 devices implanted in patients suffering from heart failure. Abbott also manufactures and distributes the CentriMag and PediMag / PediVAS product lines.​ ​​​​​​