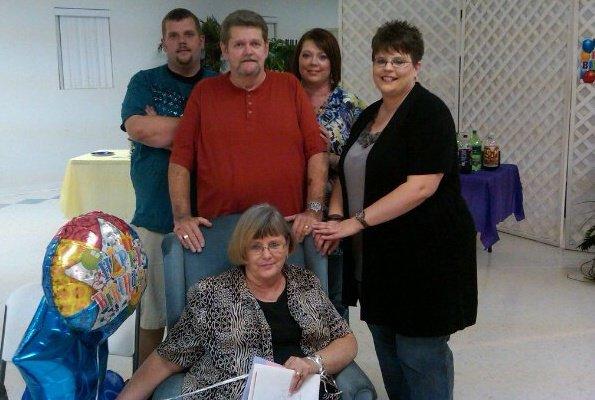 I am 66 years old and have had an LVAD since October 2008.
the implantation was done at UAB hospital in Birmingham, Alabama. I live in Northwest Florida and had a heart attack Labor Day 2008 and was flown to the hospital in Birmingham where I was diagnosed with congestive heart failure. My device was then implanted Oct. 13, shortly thereafter I developed GI bleeding, and spent 5 months in the hospital... and fought with that for close to a year and half and had 120 units of blood infused. But everything is good.
Yes, life changes a lot, but you learn to adjust and go on. Life with the device is GREAT if you consider the alternative. There are a few restrictions, but I can do most of the things I did before, I just have to pace myself. I am now walking 1 mile a day and riding stationary bike 1 mile every day and it feels really good.
One of the BEST things is I have an awesome caregiver. My wife of 45 yrs